17 things you may not know about China's electric vehicle industry
1. How will China's tech giants shake up the world's biggest auto market?
Beijing could define the future of mobility.
A Geely factory in Ningbo, in China's eastern Zhejiang province. As more established players and new entrants form partnerships, the former will focus on the assembly of EVs, while the latter provide new technologies. Photo: Xinhua
2. Which Chinese electric car company has the slickest fundraising machine?
NIO, Xpeng and hundreds of Chinese EV start-ups are rising billions of dollars to finance their new models and technology.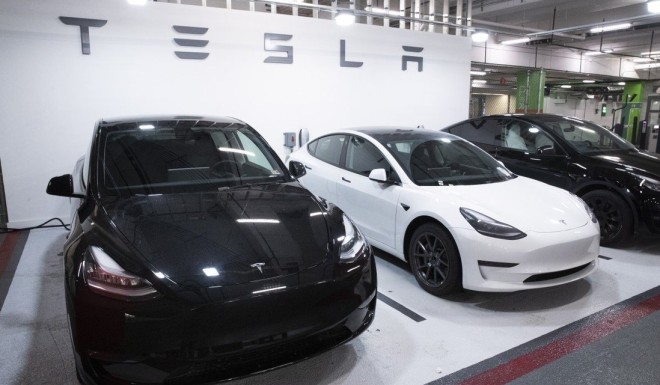 A Tesla Model 3 vehicle, centre, flanked by two Model Y cars. Photo: EPA-EFE
3. Why are 500 electric car makers battling for China's lucrative vehicle market?
Car makers have piled into the world's largest vehicle market but which will come out on top?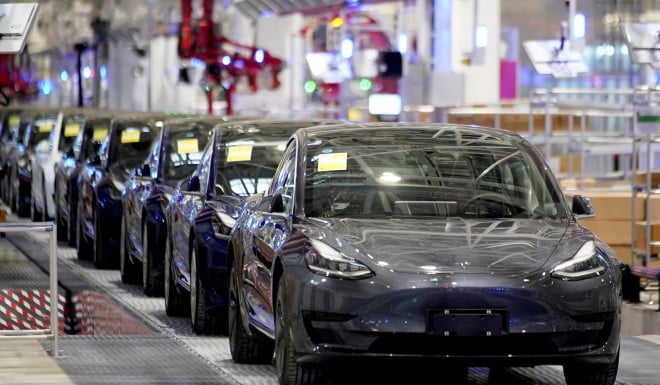 Model 3 electric cars rolling off Tesla's Gigafactory in Shanghai on January 7, 2020. Photo: Reuters
4. Do China's electric cars have the range to go the distance?
Manufacturers must balance between performance and price in a market of limited charging infrastructure.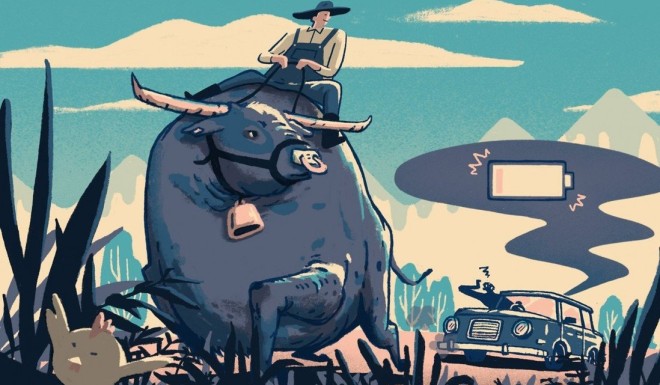 5. Does China lead the electric car battery industry?
China controls 80 per cent of the world's capacity for raw material refining, with the capacity to produce 77 per cent of worldwide battery cells and 60 per cent for components.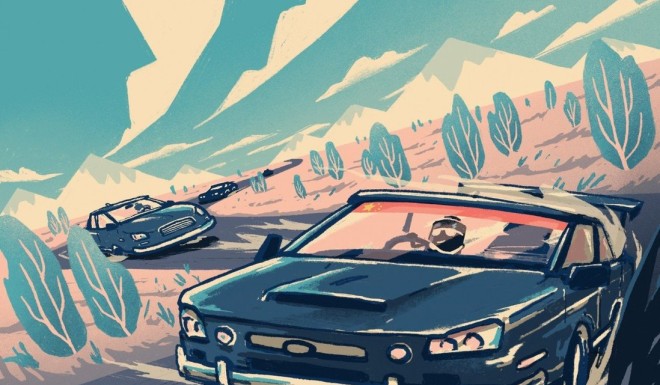 The world needs to produce 10,000 gigawatt hours (GWh) of batteries every year for 15 years to convert the entire global fleet of vehicles into electric.
6. What does the perfect electric vehicle look like in China?
It must go far and travel anywhere, without breaking the bank.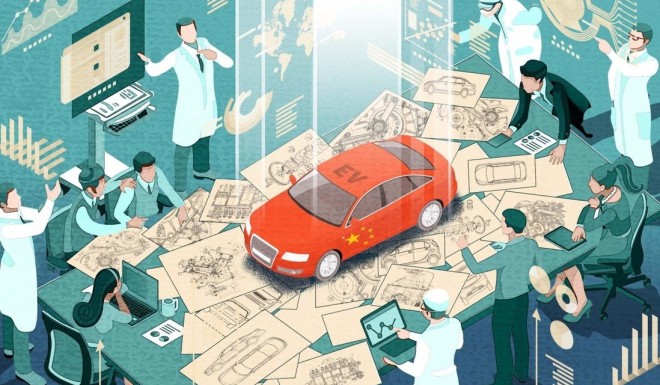 7. Who is NIO and are they a true competitor to Tesla?
NIO, Xpeng and hundreds of Chinese EV start-ups are staking their claims with new models and technology.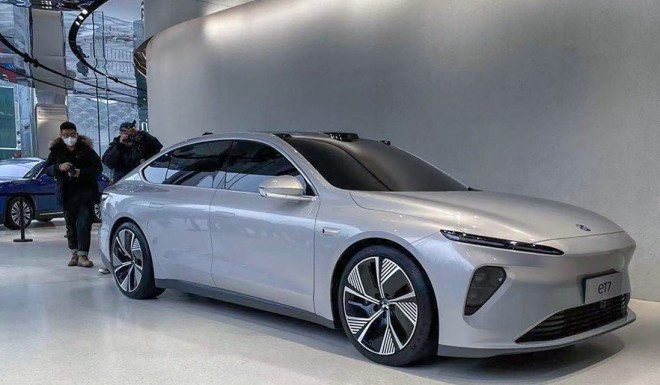 The latest ET7 on display at NIO House on Tianfu Avenue in Chengdu, China on January 9, 2021.
8. What is the manufacturing edge among China's EV start-ups?
Chinese parts suppliers ride Tesla-powered electric-car boom.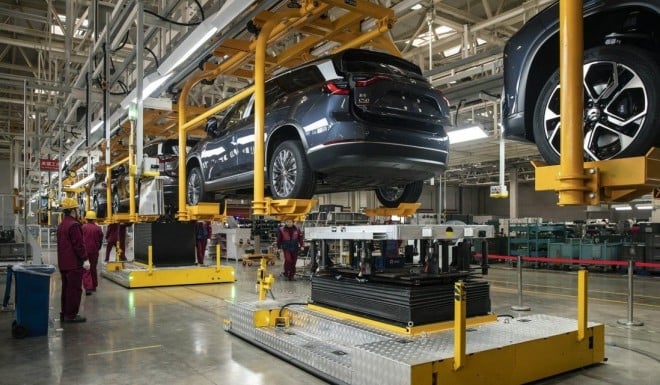 Employees install batteries onto an electric sport utility vehicle (SUV) during a media tour of the Nio production facility in Hefei, Anhui province, in December 2020.
9. How do China's EV start-ups get their capital?
Private-equity funds, venture capital and stock market listings.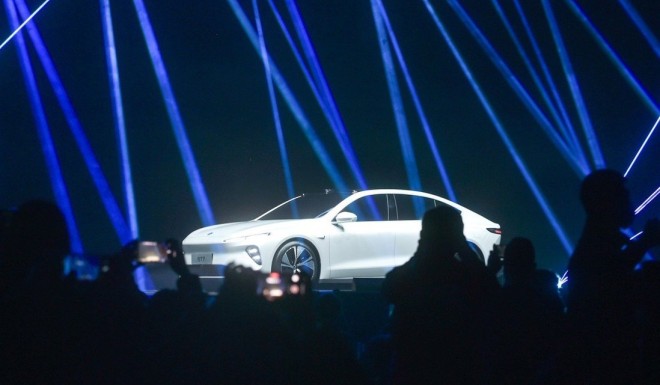 The launch of the NIO ET7 model in Chengdu, in China's southwest Sichuan province.
10. Who are the Big Tech backers behind China's electric car start-ups?
NIO, Xpeng and hundreds of Chinese EV start-ups are backed by many of China's largest technology behemoths and carmakers.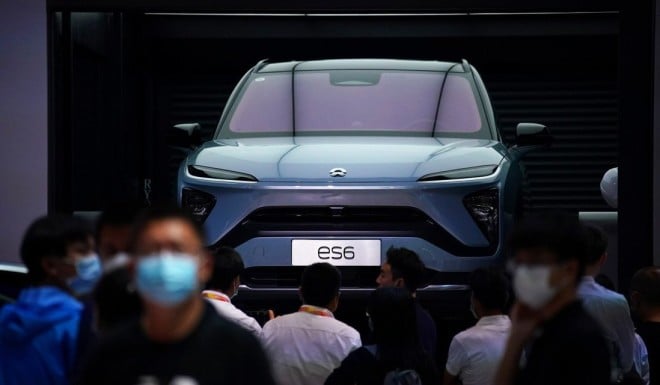 People wearing face masks look at a NIO ES6 electric car at the Beijing International Automotive Exhibition, in Beijing, on September 27, 2020.
11. Why are China's EV makers expanding offshore?
Southeast Asia puts its electric vehicle revolution in gear.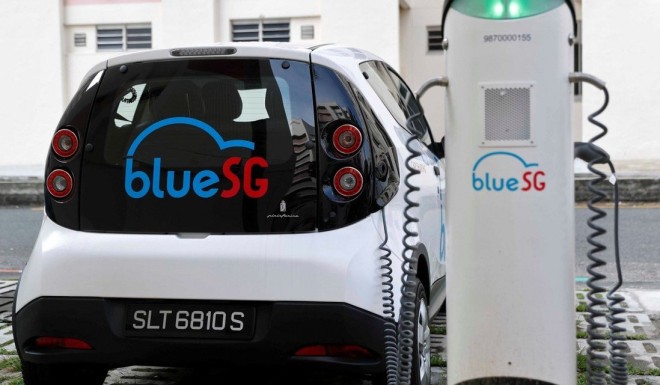 A BlueSG electric car-sharing vehicle at a charging station in Singapore.
12. What are NEVs and which cities in China are buying them?
Here are the top five cities with the highest sales of new-energy trucks and vans in 2020.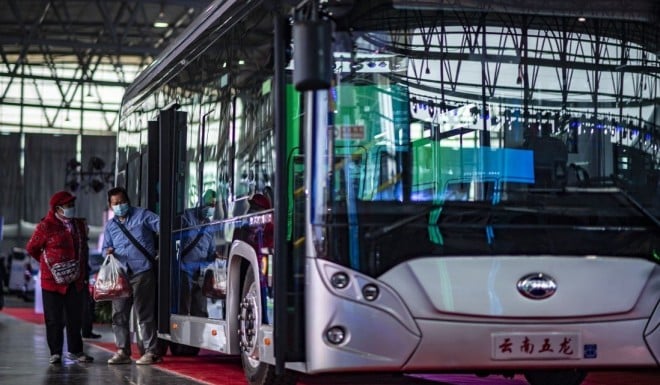 Visitors looking at a new energy bus during a promotional activity for new energy vehicles in Beijing.
13. Who is Xpeng and are they a true Tesla competitor?
NIO, Xpeng and hundreds of Chinese EV start-ups are staking their claims with new models and technology.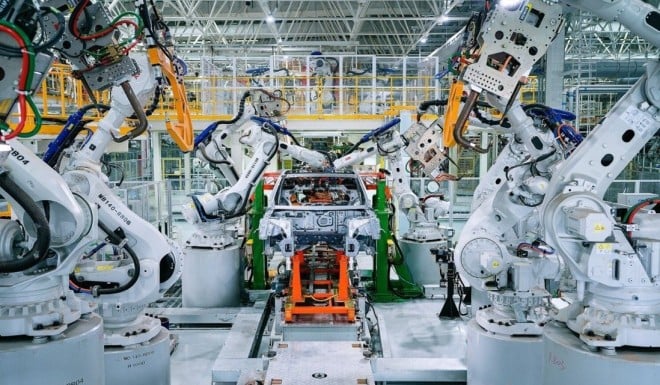 Xpeng's new factory in the Guangdong provincial city of Zhaoqing touts 100 per cent automation for installation of car bodies at its welding workshops, with over 200 robotic arms.
14. Is Model Y helping Tesla grow market share in China's competitive EV market?
The American electric car giant delivered 4,630 Model Ys in February, compared to 1,641 in January 2021.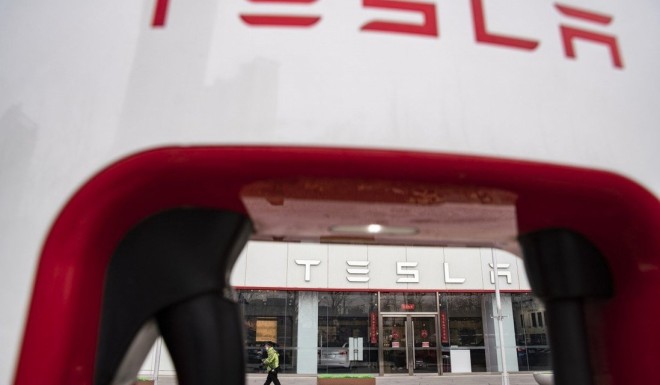 The Tesla Inc. logo is displayed on an electric vehicle charging station outside one of the companys showrooms in Beijing China, on Saturday, March 6, 2021. China, the worlds biggest car market, aims to boost auto sales and add more charging facilities for electric vehicles this year.
15. Who are the market leaders in China's EV sales in 2021?
NIO, Xpeng and Li Auto are the biggest Chinese EV contenders.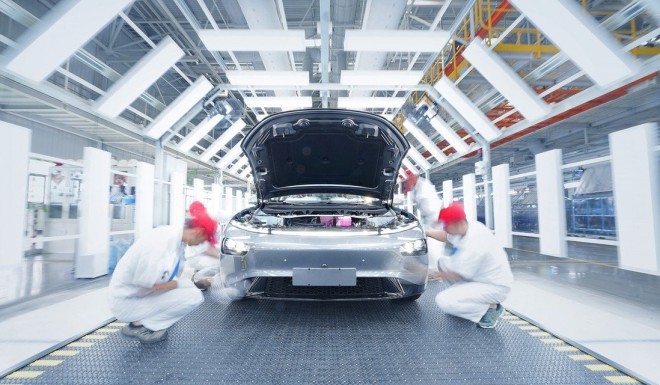 Image of of the Xpeng P7.
16. Who are Tesla's Chinese competitors, and what's the big deal?
NIO, Xpeng and hundreds of Chinese EV start-ups are staking their claims with new models and technology.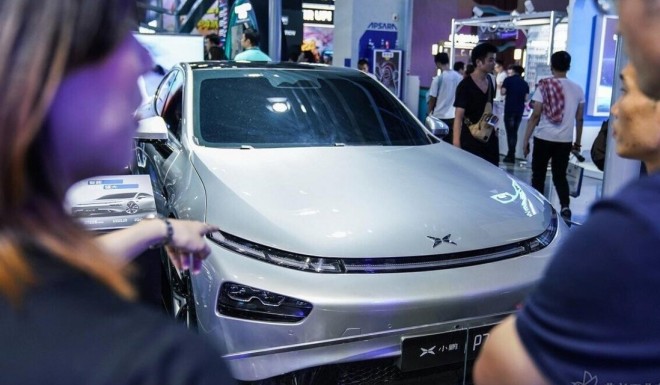 Xpeng's second electric vehicle, the P7 intelligent coupe, started shipping in June. The company is now committing to releasing a new vehicle each year and will equip them with lidar systems to aid its self-driving technology starting in 2021.
17. What are the top 5 electric vehicle fundraisers to watch out for in 2021?
China's fundraising boom for electric cars looks set to continue through the Year of the Ox.
Tesla electric vehicles charging in a garage.