China's greenlight on used car export
In recent months, Chinese government has initiated a pilot program that officially allows export of used cars from China to other countries.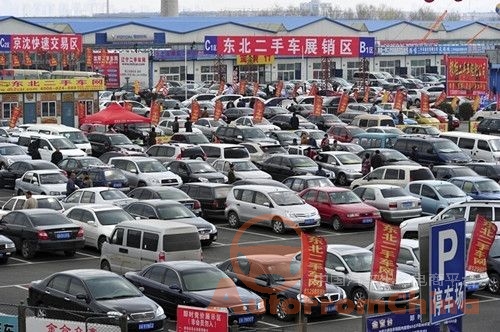 A typical used car market in Northeastern China
In its latest statement to prop up the auto sector, the Ministry of Commerce said it had started allowing used-car exports from ten Chinese cities and provinces including Beijing, Shanghai and Guangdong, and that it would offer more support to the sector. If the program is running well, in the near future , it will completely open the program across the whole country.
The automotive industry in China has been the largest in the world measured by automobile unit production since 2008.Since 2009, annual production of automobiles in China exceeds that of the European Union or that of the United States and Japan combined.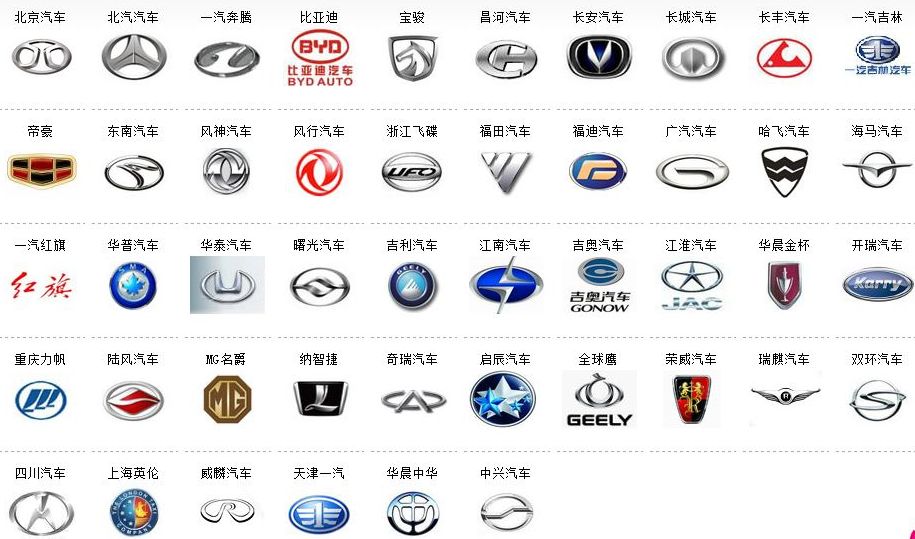 Most Chinese automotive brands
However, the government has restricted exports of used cars in fear of the fact that poor vehicle quality could damage their reputations. This has changed, given manufacturering process has been improved a long, along with the rise of domestic brands like Geely, BYD, Great Wall and so forth. Coupled with the policies to shift focus on electri and self-driving cars, it's now ripe for the used cars to be exported at this juncture. This is also evidenced by the statistics that in most developed countries exports account for roughly 10 percent of used-car sales.
In 2018, sales of used cars in China hit 13.82 million, less than half of sales of new cars at 28.08 million, according to the commerce ministry. So if China is like the US, Japan or other developed automotive countries, annual export of used cars should be at least around 1.38 millions. So there's a huge gap to catch up in the coming years.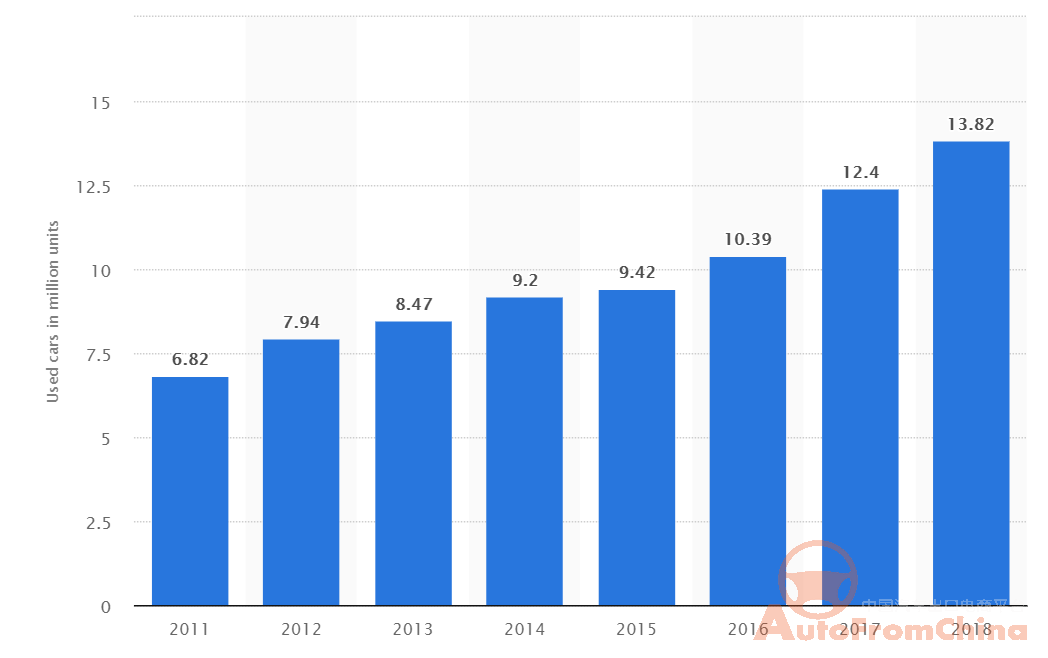 Used car trade volume from 2011 - 2018, China
This also has two fold benefits to China's automotive industry. Exporting used cars abroad can circulate domestic automotive market, as carmaker potentially can sell more new cars, emerging markets can also benefit from it because consumers have access to used cars from China with good price and build quality.
But used car export is more than it appears to be. So many factors have to be taken into account to provide smooth and good customer experience. These include Purchasing, Quality Control, Payment, Custom Clerance, Shipment and After-sale Service.
AutofromChina is among the companies that have experimented exporting useds cars since 2018. In the past year, we have sold used cars to countries in West Africa as well as Middle East. We sell various kinds of cars including bus, compact car, SUV, equipment and spare parts that apply to the models we sell. We also sell brand new cars.
We offer a whole packge to our customers who purchase from us. All the used cars we sell have been quality assess by us or our verified partners. Aside from sales part, we also handle inbound and outbound custom clearance in case our customer is not capable of clearing cars by themselves. We also work with reliable shipping parteners to make sure the cars will arrive on a timely manner. In addition to those, we also work closely with partners across the globe to offer after sale services to our customers. For those who don't have a distributor nearby, we also provide expedite shipping solution to make sure spare parts they need can arrive as soon as possible.
https://www.autofromchina.com/new-soueast-auto-dx3-suv-p1892.html
If you are an individual customer, you can purchase car from our website or from any verified distributor from us. We recommend purchasing from our distributors so you can also enjoy direct after-sale service from them. Feel free to contact us or them if you couldn't find the model to your interest.
If you are a car distributor or dealer that is interested to becoming a distributor, drop us an email and we will contact you soon.
Source:
https://www.bloomberg.com/opinion/articles/2019-07-27/china-is-set-to-conquer-global-used-car-export-market
https://www.reuters.com/article/us-china-autos-used-cars/china-greenlights-second-hand-car-exports-to-boost-sales-idUSKCN1SC0LX
http://www.chinadaily.com.cn/a/201905/07/WS5cd0d9e0a3104842260ba286.html