Chinese automaker FAW Group sees growing sales in H1
Chinese automaker FAW Group sees growing sales in H1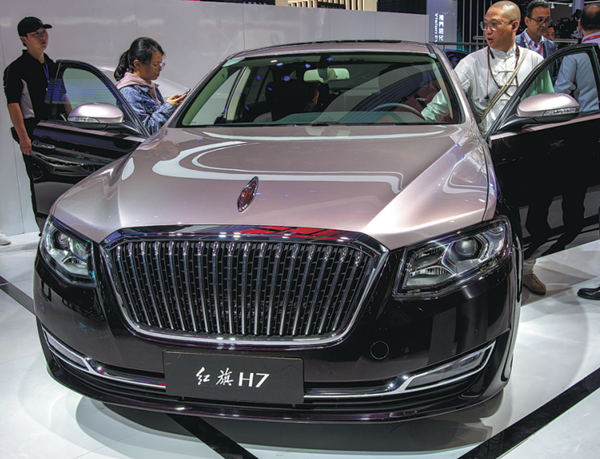 https://www.autofromchina.com/2017-used-hongqi-h7-sedan-6dct-20t-p2388.html

CHANGCHUN - Despite the novel coronavirus outbreak, China's leading automaker FAW Group sold over 1.63 million vehicles in the first half (H1) of 2020, up 2.3 percent year-on-year, according to the automaker.
FAW's iconic sedan brand Hongqi sold 70,000 vehicles in H1, representing a 110.7 percent year-on-year growth. Jiefang, another major brand, sold 278,200 vehicles in H1, up 35.6 percent year-on-year.
FAW-Volkswagen Automobile Co Ltd, a passenger car joint venture between FAW and Volkswagen AG, said a total of 844,400 vehicles were sold, while FAW Toyota sold 348,000 vehicles.
Hongqi fulfilled its 2019 sales target of 100,000 cars and has doubled the target for 2020.
Hongqi, meaning "red flag," is China's iconic sedan brand. The brand was established in 1958 and has been used as a vehicle for parades at national celebrations.
Founded in 1953 in the northeastern city of Changchun, FAW owns brands including Hongqi, Jiefang and Bestune. It also has joint ventures with carmakers such as Volkswagen, Mazda and Toyota.